THE EXPLOITATION OF ANIMALS FOR FOOD, SCIENCE, WORK, CLOTHING AND ENTERTAINMENT, WITHOUT ANY CONSIDERATION FOR THEIR QUALITY OF LIFE/WELFARE AS SENTIENT BEINGS, AS WELL AS THE UNBRIDLED EXPLOITATION OF OTHER NATURAL RESOURCES, IS CAUSING A MAJOR ECOLOGICAL IMBALANCE, LEADING TO AN ACCELERATED DECREASE IN BIODIVERSITY AND ENORMOUS SUFFERING.
Out of great compassion and loving kindness for these beings, Tibetan Buddhist teacher and animal rights activist, Pema Wangyal Rinpoche, his students and friends around the world have saved and released millions of animals.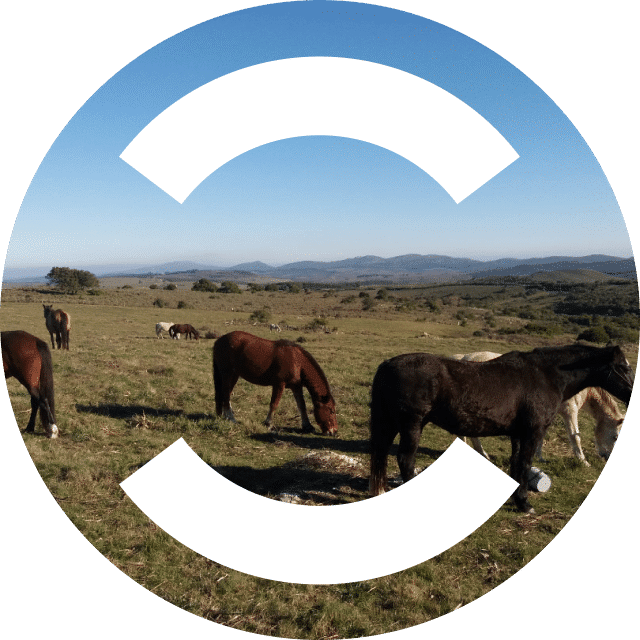 SANTUARIO PRIMITIVO
Pema Wangyal Rinpoche is a generous benefactor and one of the main inspirations of the project SANTUARIO PRIMITIVO in Uruguay, that since 2019 works to rescue horses from slaughterhouses. SANTUARIO PRIMITIVO has now 80 sanctuaries all across Uruguay, representing 1.000 hectares of land, and is responsible for at least 422 rescued horses.
"For us, to save lives means to change the destiny of animals facing a terrible death. This makes a great impact, not only on the animals involved, but on the whole environment. We really feel that saving animals from the horror of the slaughterhouse inspires an atmosphere of joy, harmony, love and happiness, not only around those directly involved but throughout the entire region, the country and the world."
Santuario Primitivo
Programme
PROTECTOR OF LIVES
Every year an estimated 150 billion animals are killed for human consumption globally.
Protector of lives was created to save and release animals from all the pain, exploitation, suffering, fear and stress to which they are subjected today, especially through intensive livestock farming.
This programme has been active for many years now and in the last 2 years alone, PROTECTOR OF LIVES released in Portugal about 650,000 animals, including lobsters, horses and insects. All this was largely thanks to the significant donation received from the crowdfunding platform KISS THAT LOBSTER, created specifically to release animals in distress.
We invite you to join this initiative today! Below are a few resources to help you get started:
How to do a life release: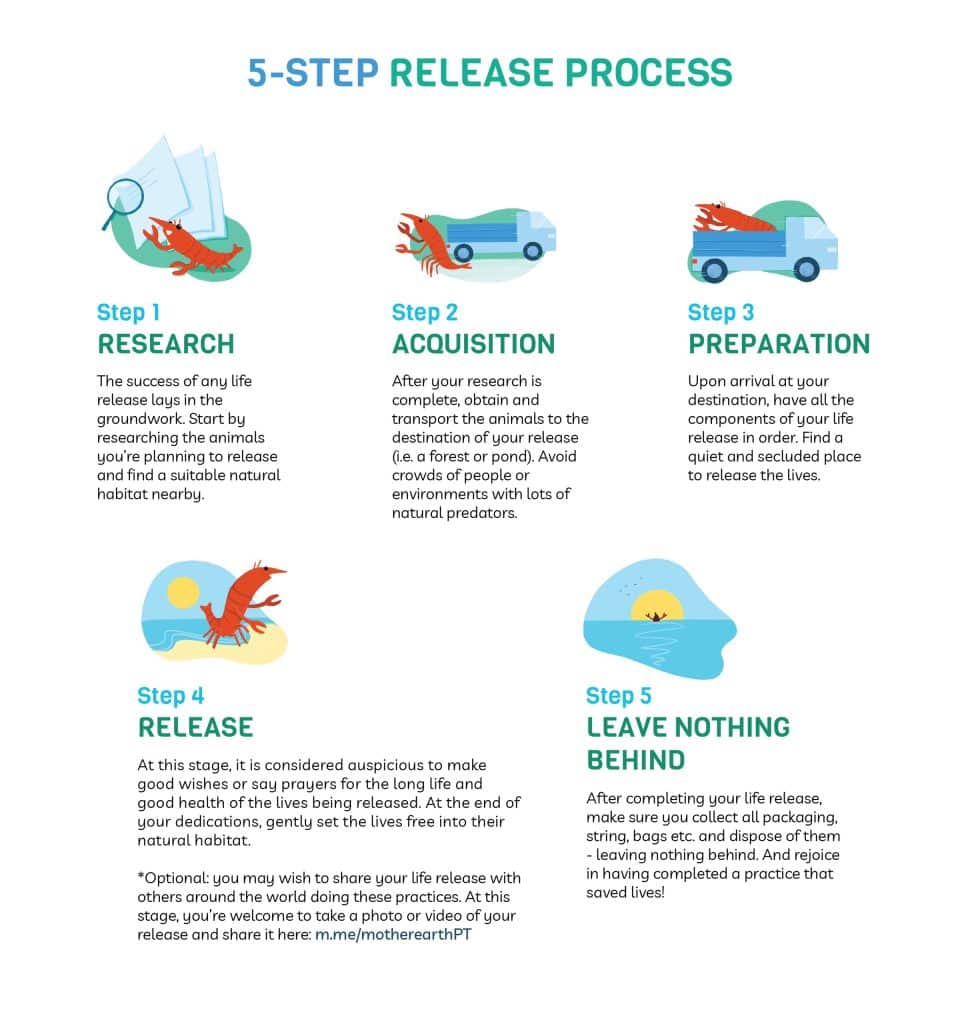 Note: The intention when releasing animals should be for the long life and benefit of all sentient beings. Care should be taken that the animals must always be able to survive in the climate and place where they are released (be autochthonous). Mother Earth expressly disclaims any responsibility for life releases that do not comply with local laws and regulations.
Optional prayer texts to support and enrich your life release:
"Increasing Life and Vitality": A Practice for Freeing Lives by Jamyang Khyentse Wangpo: