THE TREE GUARDIAN PROGRAMME AIMS TO AWAKEN CITIZENS TO ENVIRONMENTAL ISSUES IN GENERAL AND TO THE OBJECTIVES OF SUSTAINABLE DEVELOPMENT, PROMOTING ENVIRONMENTAL CITIZENSHIP, INCREASINGLY IMPORTANT IN THE CURRENT CONTEXT OF GLOBAL WARMING.
And mainly to raise awareness and educate on the importance of native forests in preserving the ecosystems of our country and the planet.
By planting trees we contribute to balancing the global water cycles, capturing and retaining water resources; creating more oxygen; sequester more carbon; increasing biodiversity and protecting soils. In this way, we help our mother earth, and all of us who inhabit her, to face the climatic extremes resulting from global warming.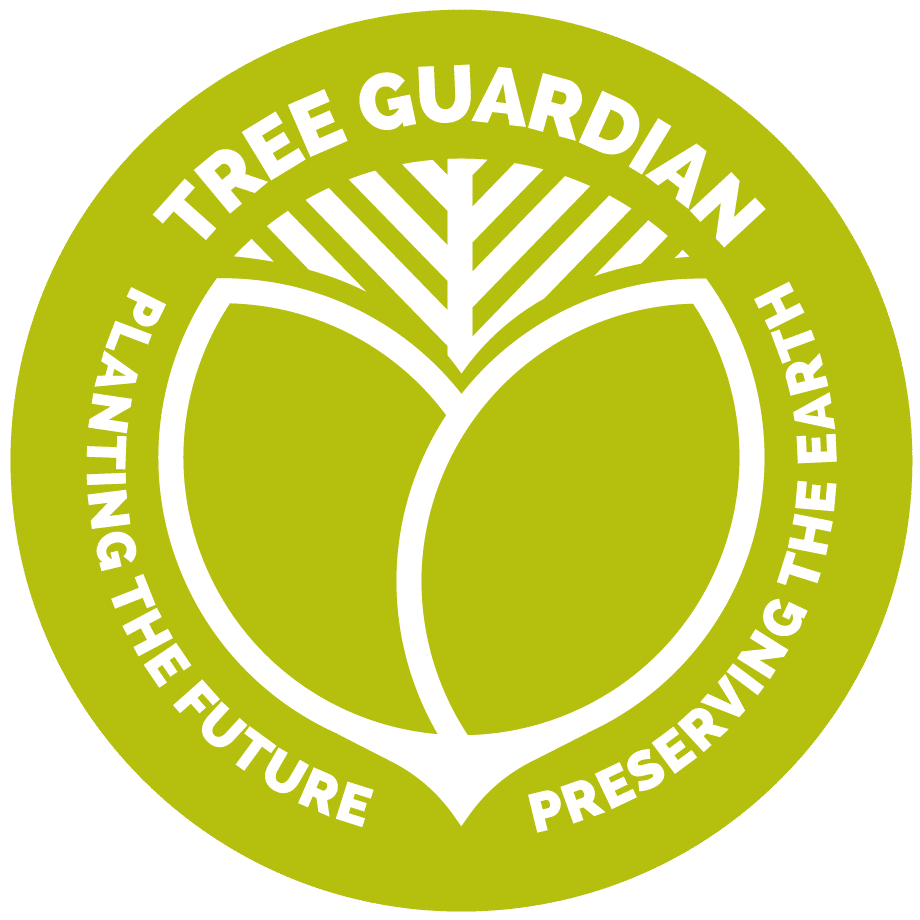 Mother Earth invites everyone to plant as many trees as possible. Some suggestions:
– Join us in our planting activities;
– Every time you eat a fruit, save the seeds and when you travel by car outside urban areas, throw the seeds out of the window. Such a simple gesture can result in a new apple tree, an orange tree, a loquat tree…
– And if you want to plant trees, allowing them to grow strong and in the best possible conditions, watch these 5 short videos that explain exactly how to plant: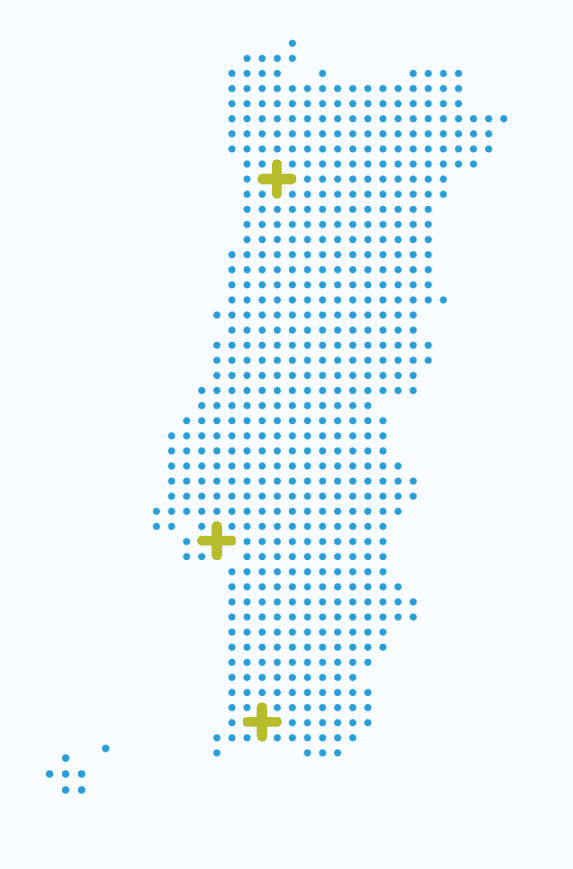 Planting trees and the improvement of public spaces
done directly by citizens, provides them with the important awareness that simple individual attitudes really matter, and can, as a whole, improve the global Environment.
THE FIRST ACTION TOOK PLACE IN MALHÃO, ALGARVE, WHERE 2.000 OAK TREES WERE PLANTED, BUT SINCE THEN MOTHER EARTH HAS PLANTED TREES IN MANY OTHER PLACES, FROM NORTH TO SOUTH OF PORTUGAL. OUR LAST PLANTATION WAS ON THE RIO MINHO MARGINS, IN VILA NOVA DA CERVEIRA. 
"WE ARE NATURE. BY TAKING CARE OF YOU, YOU
CARE FOR US. THIS IS THE MEANING OF FAMILY!"
-CÁTIA GOMES-
(SETÚBAL COORDINATOR)
Venue:
Vila Nova de Cerveira
Date:
November 02 and 03, 2021
Plantation:
Under the direction of the Minho Regional Branch MOTHER EARTH planted 300 oak trees 200 oaks along the left bank of the ecopista towards Castelinho – Gondarém and 100 oaks in the Lenta leisure park.This "Tree Guardian" Programme action
took 2 days to complete and was sponsored by TINTEX corporation, being carried out by 15 volunteers, (corporate employees with MOTHER EARTH).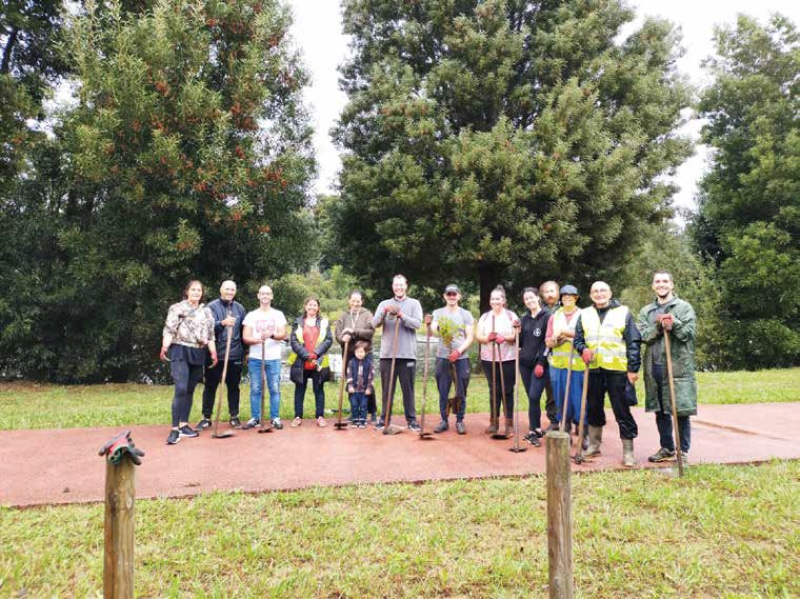 Programme
MINI URBAN FORESTS
MOTHER EARTH IS CONCERNED WITH FINDING AND IMPLEMENTING IN PORTUGAL SOLUTIONS FOR OUR ENVIRONMENTAL PROBLEMS, IN PARTICULAR THOSE RELATED TO GLOBAL WARMING. WITH THIS IN MIND, WE PROJECTED A "MINI URBAN FOREST" IN LISBON, FOLLOWING THE MIYAWAKI METHOD. THIS SPECIAL PLANTATION METHOD BRINGS ENORMOUS BENEFITS TO THE SURROUNDING AREA IN SEVERAL IMPORTANT ENVIRONMENTAL MARKERS (INCREASED BIODIVERSITY, WATER RETENTION CAPACITY, ETC.).
For the land, MOTHER EARTH negotiated with the public entities concerned (CML and Campo de Ourique parish council) for the concession and management of a plot of public land, near Amoreiras, in Lisbon. The projected Forest, its presentation and its location can be seen below. This programme is temporarily suspended, awaiting future developments.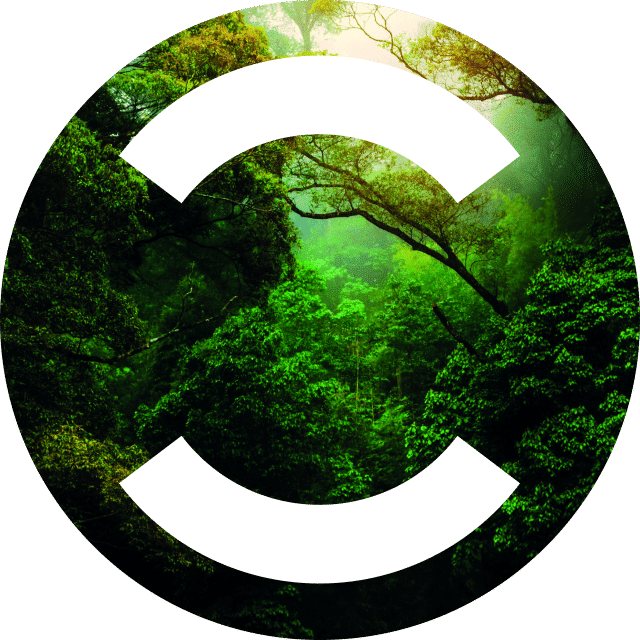 EM COMPARAÇÃO COM UMA FLORESTA CONVENCIONAL, A PLANTAÇÃO DE UMA MINI-FLORESTA MIYAWAKI DE CERCA DE 300M2 PERMITE:
10x crescimento mais rápido;
30x mais absorção de carbono;
30x mais redução de ruído;
500 novas espécies de animais e plantas;
Processamento de cerca de 200.000 litros de chuva;
Melhoria do conforto sonoro e térmico local.
"ALONE WE CAN DO SO LITTLE; TOGETHER WE
CAN DO SO MUCH."
-HELEN KELLER-
Activities
MINI URBAN FORESTS