Education and Eco-citizenship
Programme
MOTHER EARTH IN SCHOOLS
THE "MOTHER EARTH IN SCHOOLS" PROJECT INCLUDES A PHOTOGRAPHY EXHIBITION AND THE LECTURE "THE PRESERVATION OF THE ENVIRONMENT: A QUESTION OF HUMAN INTELLIGENCE". IT AIMS TO MOTIVATE TEACHERS AND STUDENTS TO BROADEN THEIR KNOWLEDGE AND DISCUSS ENVIRONMENTAL CHALLENGES.
Luciano Cruz has presented this programme, in many schools across the country since 2015 .
Before the advent of the Covid pandemic, this lecture and the accompanying photographic exhibition have been presented in Setúbal, to primary and secondary students at the "Barbosa do Bocage School" in Telheiras, Lisbon, at the António Gedeão School in Odivelas, Lisbon and at Rainha Santa Isabel School in Coimbra.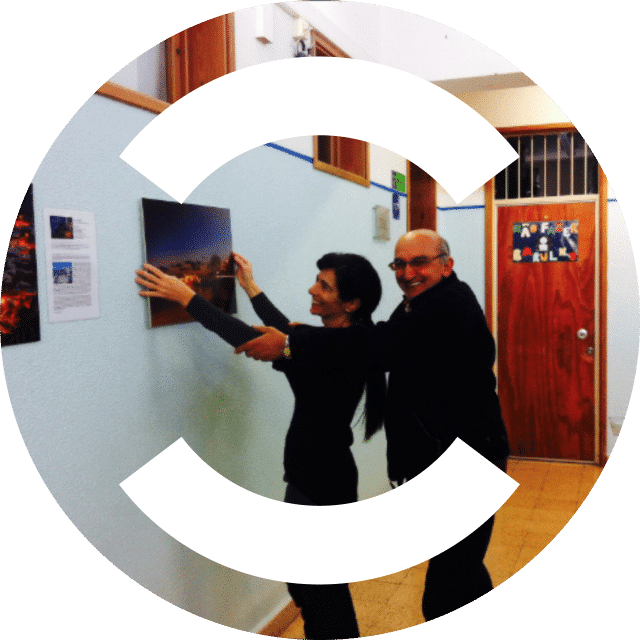 In addition, this lecture was also given in, as part of the visit of Mother Earth to Madeira Island in 2018. The schools included primary and secondary students at "Dr. Luis Maurilio da Silva Dantas school", in Câmara de Lobos primary and secondary students, at Dr. Ângelo Augusto da Silva school, in Funchal and primary and secondary students at Ponta do Sol, University of Funchal.
The photo exhibition for the public was held at the São João Baptista do Pico fortress in Funchal. The MOTHER EARTH interview on the programme Madeira Live can be seen in the video.
IN 2021, MOTHER EARTH LAUNCHED THE "PLANT A SCHOOL" PROGRAMME, FOCUSED ON ENVIRONMENTAL EDUCATION, SUSTAINABILITY AND PROMOTING ECO-CITIZENSHIP AMONG YOUNG PEOPLE.
Students are able to take an active part in environmental protection, by helping to plant trees in their schools and neighborhoods. Additionally, MOTHER EARTH aims to give students the know-how and tools to actively participate in community decision-making processes and to contribute to bringing greater environmental awareness in their daily, personal, family and community life.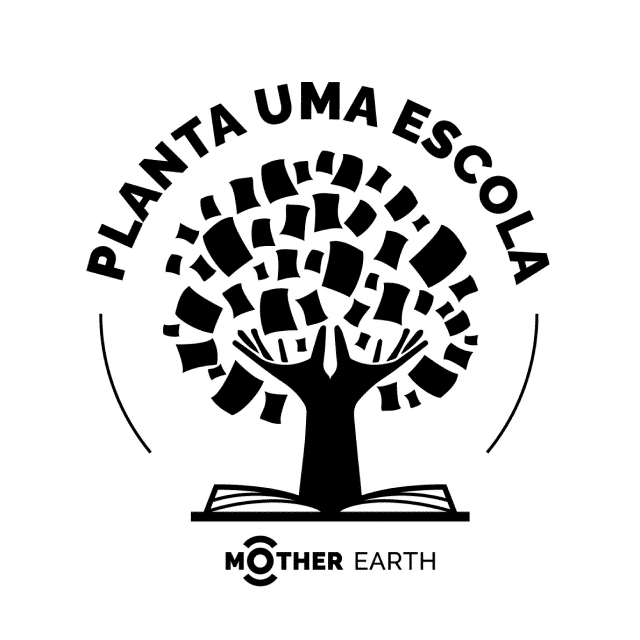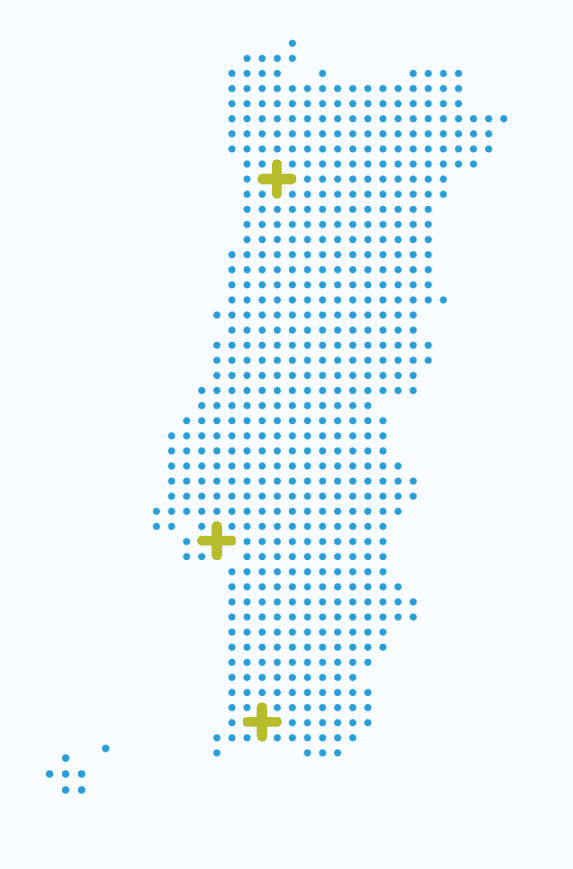 "Plant a School" is a national MOTHER EARTH programme, implemented by the regional branches, which donates trees to schools and promotes and coordinates their planting by the school community. MOTHER EARTH aims not only to improve the school's environmental surroundings and sustainability, but mainly to awaken young people to the advantages and benefits of trees in the current climate context and, in general, to the dire need for environmental preservation and protection.
Mother Earth invites everyone to plant as many trees as possible. Some suggestions:
– Join us in our planting activities;
– Every time you eat a fruit, save the seeds and when you travel by car outside urban areas, throw the seeds out of the window. Such a simple gesture can result in a new apple tree, an orange tree, a loquat tree…
– And if you want to plant trees, allowing them to grow strong and in the best possible conditions, watch these 5 short videos that explain exactly how to plant:
"IT'S WONDERFUL THAT NO ONE HAS TO WAIT A SINGLE MOMENT BEFORE STARTING TO IMPROVE THE WORLD."
Activities
PLANT A SCHOOL – ALGARVE
Venue:
Bem Posta School – Portimão
Date:
23 November 2021 (national day of the autochthonous forest)
Plantation:
The trees were donated by MOTHER EARTH and private donors. Plantating was sponsored by a) Portimão City Council who transported and donated the compost and 3 large Magnolia trees; b) by the "Elaine Bain Family Trust" who donated backpacks to the students and c) by ICNF.
Activities
PLANT A SCHOOL – PINHAL NOVO
Venue:
Pinhal Novo Secondary School
Plantation:
The trees were donated by MOTHER EARTH and private donors. Planting was sponsored by a) Amarsul who donated 1000 kg of compost; b) Palmela City Council who transported the trees, and c) "Sigmetum native plant nursery" who advised and selected the most suitable trees for planting on the school grounds.
MOTHER EARTH acquired and donated 85 indigenous trees and shrubs, which included 7 different species: 2 alder, 2 hawthorn, 3 wild olive, 3 carob, 5 arbutus, 35 myrtles and 35 mastic trees.
Activities
PLANT A SCHOOL –

VALE DO SOUSA E PAIVA
Venue:
Rio de Moinhos, EB23 School in Penafiel
Plantation:
MOTHER EARTH donated 30 indigenous trees, which included oak, holly and cork trees. The initiative was sponsored by a) the Penafiel City Hall; b) by the landscapers Tiago Luis and Sonia Jesus; by c) "Cogumelos do Migas", that donated inoculated sawdust residues for mulching; and c) by "Quinta do Pinheiral" who donated the compost.
3 trees were planted on the first day and videos of the different plantation phases were recorded, which made it possible for all the teachers involved to continue planting with the students until February 2022. This initiative involved all the school's students: 430 students in total, coordinated by 25 teachers.